Best Practices in Law Firm Business Development and Marketing
Best Practices in Law Firm Business Development and Marketing is a unique resource for law firm leaders, practicing attorneys, legal marketers, consultants, and educators who want to uncover the best marketing practices in the legal profession. Find out how the most successful law firm leaders are creating and developing firm cultures to encourage business development, and how smaller firms and single practitioners are executing on marketing plans to make an impact.
This book uncovers the best practices in the wide arena of legal marketing and covers topics including:
the most successful ways to create long-term relationships with clients

how personalities, leadership, and collaboration contribute to a firm's culture and brand

what characteristics management should look for when hiring a CMO

how compensation, firm culture, training, and coaching can support and incentivize business development

steps to take to build an individual reputation and brand, including the use of press, speaking engagements, and social media

the essential approach to support women lawyers with business development — including ideas on networking, mentorship versus sponsorship, and authenticity in marketing

how new technologies are being applied to deliver better service, attract clients, and generate business

the important role of legal operations, the procurement professional, and legal process outsourcing

practical methods for evaluating AI solutions to business needs such as billing, e-discovery, and technology-assisted review
Culled from scores of interviews with law firm leaders, chief marketing officers, and legal innovation visionaries, Best Practices provides actionable advice and real-world thinking. Each chapter is filled with information that can be scaled to apply to a single-person law practice as well as a large international law firm. In addition, the book features special "Think Pieces" from some of the nation's leading experts in legal marketing.
Deborah Farone has had the unique opportunity to play a role in developing the best practices in professional services marketing by working with the most respected and demanding professionals in the world.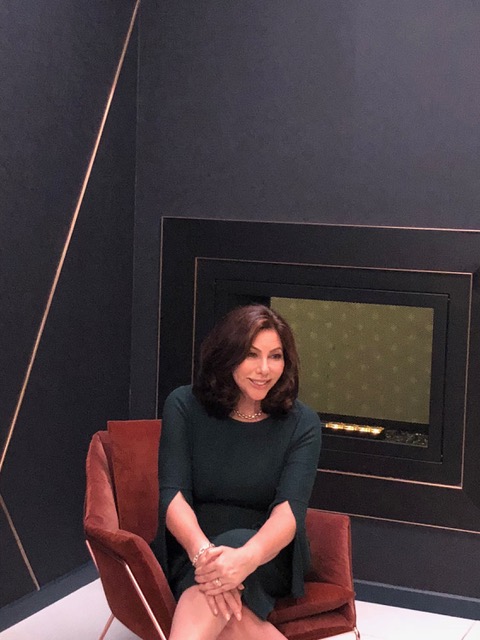 Part of marketing involves educating and coaching. Ms. Farone has enjoyed doing this in the academic arena as well as professionally. She has served as an adjunct Assistant Professor at New York University and has taught several courses, including "Effective Marketing and Public Relations for Professional Service Companies" and "Marketing and Public Relations for Law Firms," the first courses of their kind offered by a major university.
Over the past two decades, Ms. Farone has carved out a niche by distinguishing herself as the chief marketing officer of two of the country's most successful law firms and the founder of both firms' business development and communications departments. But before entering into the legal marketing profession, she sharpened her communications and business development skills by working at a global management consulting firm. When she applied for her first position out of college, she didn't take no for an answer when applying to the PR firm she had her eye set on for her first job. After receiving numerous letters stating the firm was not hiring, the third letter she submitted to the firm along with a press kit demonstrating her experience did the trick. She was hired as a coordinator in the firm's new business department.
Career
Most recently, Ms. Farone was the CMO at the law firm Cravath, Swaine & Moore LLP. On the business development side, she worked with colleagues to create a business and industry intelligence unit to help generate business opportunities, craft practice development plans and prepare partners for all forms of presentations. She also spent a large part of each day working with individual lawyers on their own business development plans. On the communications side, she dealt with crisis communications, as well as strategic public relations, social media, the Firm's website and all marketing communications. Prior to joining Cravath, Ms. Farone was the chief marketing officer at Debevoise & Plimpton. Working with professionals at these extraordinary firms, with their talented lawyers and staff, and focusing on innovative practices, has allowed her rare experience into how to craft effective marketing programs geared toward growing business.
Ms. Farone joined Debevoise & Plimpton from Towers Perrin (now Willis Towers Watson), where she coordinated national press relations and marketing efforts. Prior to joining Towers, she worked at Ketchum Communications (now Ketchum, Inc.). While she started off in the new business department at Ketchum, she was quickly promoted to work on accounts for both investor and public relations clients. Her clients included publicly-held and private companies in the financial, professional services and consumer product sectors.
Speaking Engagements
Deborah is a sought-after keynote speaker at conferences and retreats throughout the U.S. and in Europe. She currently serves along with Brad Karp of Paul Weiss as the co-chair of PLI's annual "All Star Business Development for Lawyers" and as a co-chair of American Lawyer Media's Legalweek conference. As a former adjunct faculty member at New York University and former President of the New York Chapter of the Legal Marketing Association, she is well-versed on exciting ways to capture an audience's attention and provide them with actionable take-aways. She is also a regular speaker at programs hosted by LMA, Thomson Reuters and Ellevate.
She presents to law firms and associations on a variety of topics, including:
Legal marketing trends

Rainmaking for new partners

Best practices of superstar rainmakers firm culture

Women and rainmaking
Outside Activities
Ms. Farone is a founder of the CMO and CIO Roundtable, an invitation-only group of the county's leading law firms that meets annually to discuss best practices and stay abreast of trends in the legal profession and in marketing. She is a past President of the Legal Marketing Association's New York Chapter and past Chair of the New York City Bar Association's inaugural marketing communications committee. Ms. Farone is a charter member of the Luxury Marketing Council and a member of the National Investor Relations Institute, Elevate and the Council of Protocol Executives.
Ms. Farone has served as a Sponsor Vice Chair for The New York Public Library's Spring Luncheon. She has also served as an appointed member of the International Trademark Association's public relations task force, as Chair of the New York Chapter of the Public Relations Society of America's "Meet the Media" committee and an officer of PRSA's professional service committee. Mrs. Farone also serves as an Advisor to the Chair of the Lawyers for the Library Committee of The New York Public Library.
Honors
As a recent recipient of the Legal Marketing Association's Legacy Award, in recognition of making a distinguishable mark on the profession as a whole, Ms. Farone feels strongly about helping others achieve their success. She has been honored at the YWCA's Women Leader Lucheon and serves as a member of the organization's Academy of Women Leaders. For many years, Ms. Farone had served on the Board of Directors of The Girl Scouts Council of Greater New York.
Education
Ms. Farone has a B.S. in Marketing and Mass Communications from Boston University's College of Communications, where she graduated magna cum laude. Upon graduation, she was the recipient of the College's Alumni Award for Student Excellence and a member of Psi Chi, the International Honor Society in Psychology.
Some Favorite Instagram Photos
Contact Deborah:
Farone Advisors LLC
1185 Avenue of the Americas
Third Floor
New York, NY 10036
917-697-7055
LinkedIn: in/deborahfarone